We are Pleased to Announce…
Craven Safety Services have partnered with Intuety to help improve the quality and consistency of their RAMS.
Liz Brewster MD (CMIOSH) said:
"Here at Craven Consultancy Services, we pride ourselves on delivering a top-class service to our customers, making sure the documentation we provide is the very best it can be. That is why we reached out to the Intuety platform. We use the platform to run all our risk assessments and method statements through to make improvements to what we provide to our customers. This process is not only improving our service but also saving us time. The system is user friendly making it an ideal choice for us as a small business."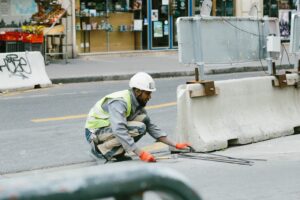 Simon Wright, Intuety CEO, said: 
"We welcome Craven Safety Services to our growing client base and look forward to assisting them with their RAMS enhancements"
About Craven Safety Services:
Their H&S Consultancy Services provide SME's with a complete level of protection and ongoing compliance for businesses, coupled with ongoing training for business owners, directors, managers, and staff. Their H&S Advisors will get to know a business and give you the protection, compliance, and training that is essential under HSE regulations.

About Intuety:
Intuety is a cloud-based solution that brings AI into the health and Safety workplace, our freely searchable library utilises symantic search and Natural Language Understanding to provide you with relevant Hazards, Risk and Mitigations based on what you search, instantly.
Intuety will provide each RAMS with a completely objective quality score out of 100% that improves throughout the process, which provides an element of gamification that motivates improvements.
Intelligent Suggestions
Intuety provides Intelligent suggestions on each RAMS for risks and controls that may not have been considered or otherwise missed therefore improving the quality of the document and lowering the likelihood and severity of presented hazards. It also provides an analysis of the RA and MS, uncovering key improvements and insights, ensuring consistent documentation.
Intuety's corporate memory narrows down thousands of internal and public lessons learned and incident documentation, to a short number of relevant documents every time.
For more information book a discovery call here