We are Pleased to Announce…
Severn Trent has become the latest organisation to adopt the Intuety platform into its working practices.
Nitesh Alagh, Design & Delivery Capability Lead at Severn Trent said:
"We are pleased to welcome Intuety as a strategic partner for risk assessment and corporate knowledge solutions. Intuety will be instrumental in driving our risk management practices to new heights. The platform will be made available across our supply chain and will help us further mitigate health & safety risks across our capital programme.

Intuety's innovative approach coupled with the wealth of experience and knowledge within Severn Trent will transform our approach and perception of risk enabling us to make informed decisions, continuously outperform targets and provide continued great value to our customers."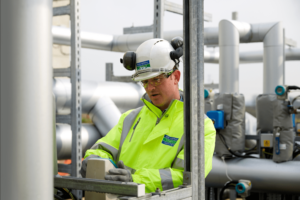 Simon Wright, Intuety CEO, said: 
"At Intuety, we take great pride in our ability to provide Severn Trent with the ability to enhance its safety performance outcomes. Our innovative solutions seamlessly integrate optimised processes with corporate knowledge, enabling businesses to make informed decisions, reduce costs, mitigate incidents, and achieve continuous improvements in efficiency and quality. We are dedicated to empowering our clients to thrive in today's complex business landscape, and we remain committed to delivering exceptional results."
About Severn Trent:
Severn Trent provide over eight million people across their region with fresh, clean drinking water every day – that's about two billion litres.
And when they've finished with it, they take it away again and clean and treat it before returning it safely to the environment.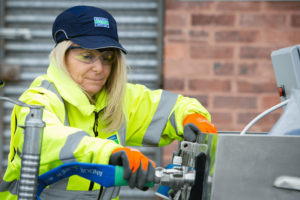 Severn Trent is a diverse and amazing group of people who want to keep it that way. They bring you clean water and take it away safely too. But it's not just what they do. It's how they do it: not just talking but going over and above. Stepping up and rolling their sleeves up. And it's why they do it: because we care. Not only about our water but our little corner of the country and the community we serve. We care for our amazing colleagues who without them none of this would be possible. We care about making sure they reflect the communities we work in too.
About Intuety:
At Intuety, we deeply care about our customers and their success. As a leading provider of risk assessment solutions, we empower organisations to proactively identify, assess, and mitigate risks. By seamlessly integrating optimised processes with corporate knowledge and leveraging advanced technologies, we enable businesses to make informed decisions, reduce costs and incidents, and drive continuous improvement in efficiency and quality.
Intuety Transforms Risk Assessment into a Strategic Advantage
Intuety's revolutionary platform is driven by a genuine care for organisations and their risk management practices. With the introduction of intelligent suggestions for risks and controls, Intuety prioritises enhancing the quality of documents and actively works towards reducing the likelihood and severity of potential hazards. The comprehensive analyses conducted by Intuety on Risk Assessments ensure that key insights are uncovered, allowing for improved decision-making and consistent documentation.
By utilising its powerful corporate memory feature, Intuety efficiently filters through vast amounts of lessons learned and incident records, enabling organisations to access valuable insights and proactively prevent recurring issues.
The platform goes even further by providing a completely objective quality score for each Risk Assessment and method statement, fostering a culture of continuous improvement and motivating stakeholders to strive for excellence in risk management. Intuety is dedicated to supporting organisations in their journey towards a safer and more secure future.
For more information book a discovery call here